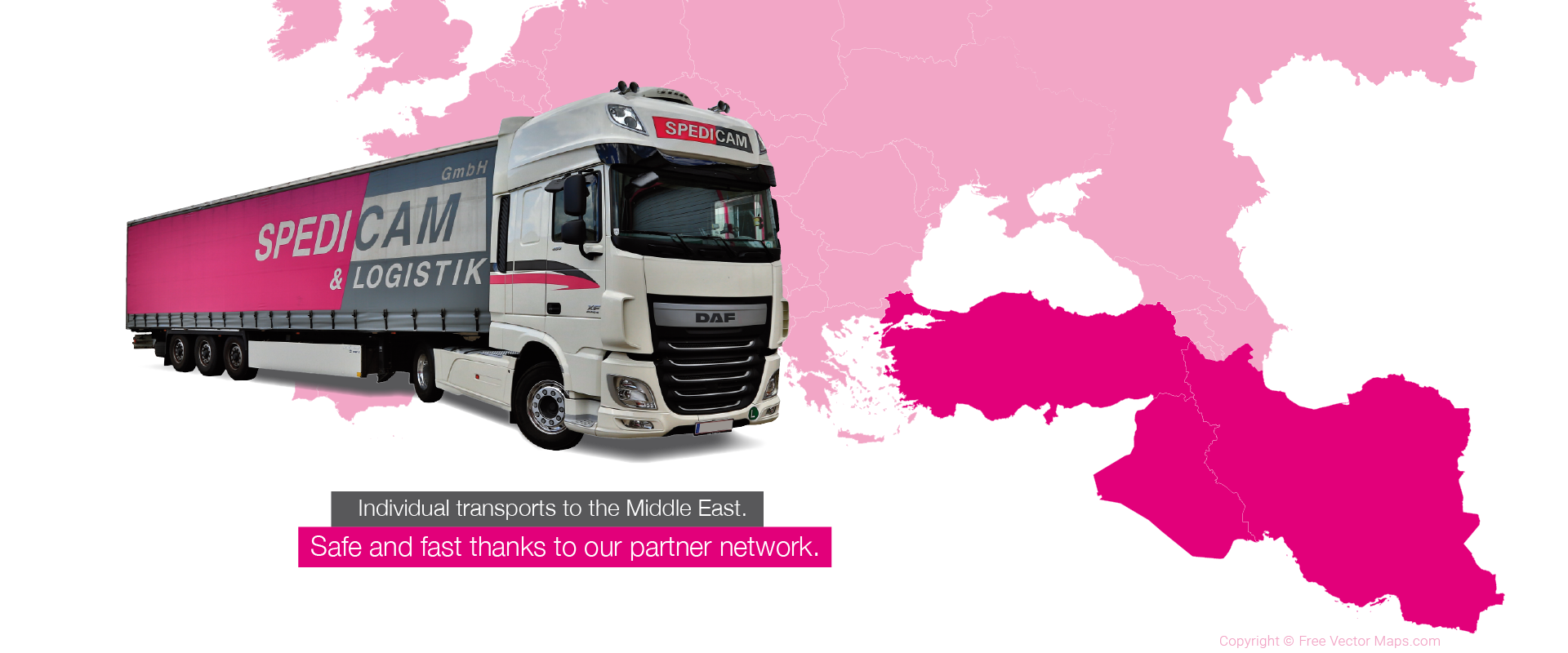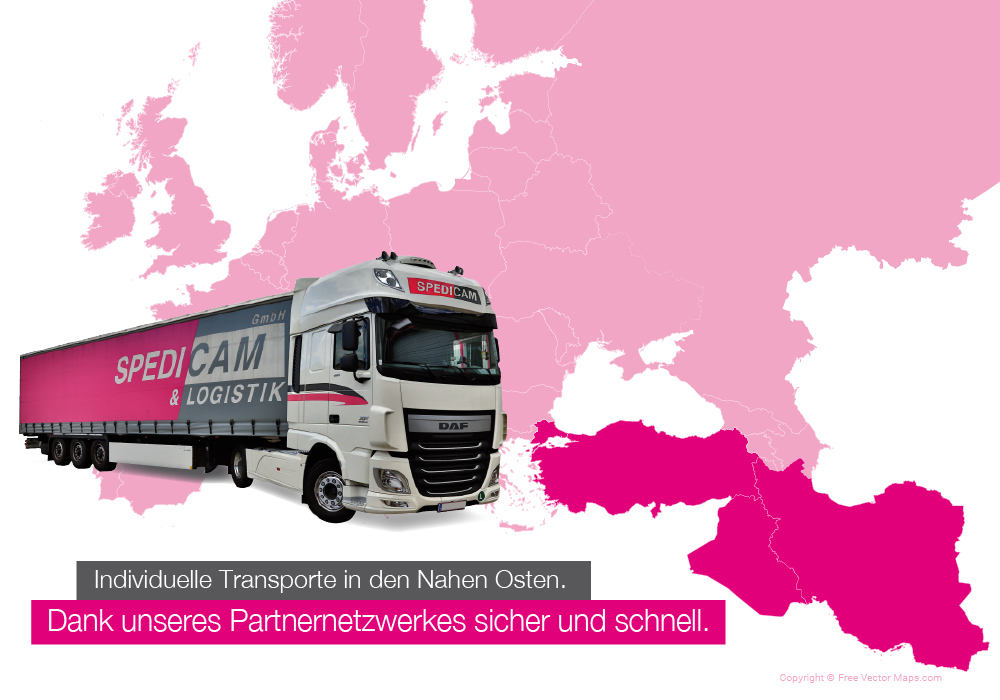 With SPEDICAM & LOGISTIK to the Middle East.
We offer regular transports to Turkey, Iraq and Iran.
Durch 40 Jahre Erfahrung in der Branche vertrauen wir auf unsere langjährigen Partner, Vertriebswege und unser Team, damit wir für Sie den besten Weg für Ihre Waren finden. Von Charteraufträgen über Komplett- und Teilladungs- bis zu Sammelgutverkehren – wir liefern Lösungen für Ihre individuellen Anforderungen.
SPEDICAM & LOGISTICS for your transports to the Middle East.
Secure transport and personal service.
We move the economy in the Middle East.
Fixed contact persons and individual service.
With our cooperation partners we offer regular transports to the Middle East. Whether Turkey, Iraq or Iran - we bring your goods safely to their destination. Through regular direct transports we are your contact for single or multiple shipments. Our multilingual team will be pleased to support you.
SPEDICAM & LOGISTICS for your transports to the Middle East.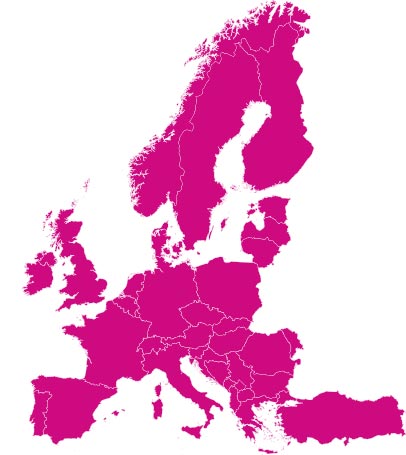 Sie benötigen zuverlässige Transport in den Nahen Osten?
Sabine Groß | Leitung Naher Osten
Bei der SPEDICAM & LOGISTIK GmbH bin ich die Expertin für Transporte nach Malta sowie in die Türkei, Irak und Iran. Mein Team und ich beraten und unterstützen Sie gern persönlich bei der Planung und Durchführung von Sendungen in diese Regionen – zuverlässig, schnell und unkompliziert. Wir freuen uns auf Ihre Anfrage.
Phone: +49 (0) 911 63 22 8-26 Email: sabine.gross@spedicamlogistik.de